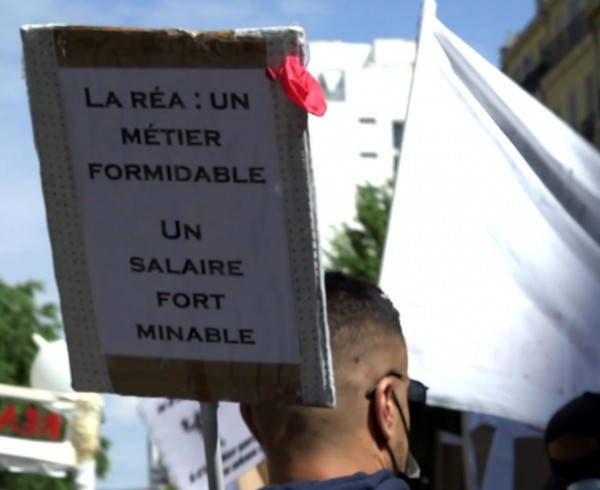 Fannyprod
Curing, and afterwards ?
The Timone. In the heart of Marseille. Inside this emblematic building of Marseille, more than a thousand doctors and nurses treat patients arriving from all over the Provence Alpes Côte d´Azur region. For over a year, life has not been the same in this hospital shattered by the Covid epidemic. Caregivers had to change their outfits. They now wear masks, gowns, gloves, visors, goggles. Here are their new everyday clothes. Their work, the gestures, the noises, the alarms, sounding more and more often, the way of saying hello, of talking to each other. Life… Their life. In the hospital and at home.
How has this contagious virus transformed the lives of these caregivers ? Does caring take on another meaning in the midst of the Covid crisis ? What future for these public hospital caregivers ?
This film attempts to provide some answers to increasingly worrying questions... We followed four caregivers in the intensive care units of the Timone in Marseille (University Hospitals of Marseille - AP-HM) :
Julien Carvelli, 34, intensive care worker and researcher. This crisis led him to question not only the meaning of his profession, but also to seek the remedy to provide better care.
Ondine Soulier, 26, first year intensive care

intern

. She learned her trade in the midst of a health crisis, coming into contact with an unknown virus.
Marie Laure Satta, 37, intensive care nurse. For her, the Covid health crisis has raised anger in all the departments of this public hospital.
Martin, 24, a night nurse who decided to share the daily life of his intensive care unit, taking pictures and sharing them on social networks.
Gallery
Data sheet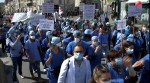 Director : Pauline Lefrançois
Producers : Fannyprod & Antipode
Co-producers : France Télévisions
Duration : 52'