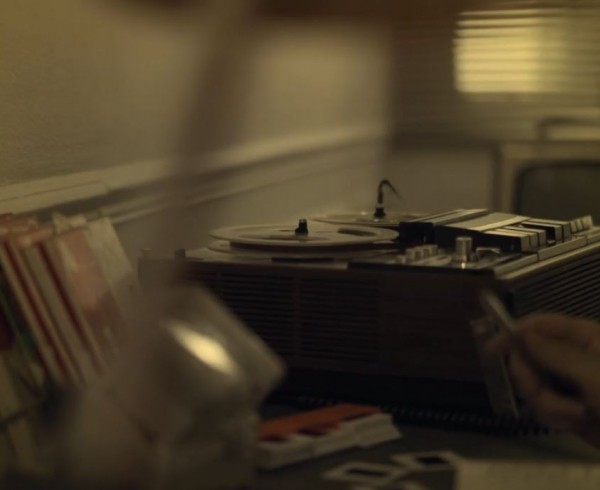 Grand Angle Productions
In the French General Intelligence eyes

For decades, French General Intelligence - known as (RG) - police officers wanted to know everything, about everyone. In the name of the Republic of course. But always at the service of the power in place. For the first time, many actors of this very political police are revealing their small and big secrets, revealing a part of the Fifth Republic's hidden face, which does not appear in any manual of history.

Traumatized by the events of May 68, the Gaullist government erected, as soon as the riots were over, the extreme left groups as new enemies of the state. The General Intelligence police officers are responsible for chasing them not without reason since the Maoists of the Proletarian Left did, at the time, intend to resort to violence and that Direct Action will soon take action.
But, seized with a certain form of paranoia, the service begins to spy on any personality suspected of having the slightest sympathy with the far left, without exception. Even the most peaceful. Great voices of French opinion of the 1970s such as the future Prime Minister Michel Rocard, or leading figures in the arts and culture such as Yves Montand or Jean-Paul Sartre are in the line of sight of the RG. They are infiltrated, their private life combed through. For nothing.

Over the years, General Intelligence has become a real little French political police. A humorist like Coluche, who disturbs the Giscardian power ending, will learn it at its expense. And the arrival of the left in power does not put an end to the slippages of the service.
Under the influence of Yves Bertrand, a new particularly Machiavellian director, new techniques, more subtle but also more perverse, are taking place in rue des Saussaies, the headquarters of General Intelligence. Large-scale manipulation and intoxication through false polls, blackmail of privacy or pressure on the justice system are becoming commonplace. Feared by all political personnel, the RG become the arbiter of the shadow of public life.
Led with an iron fist by a boss who has become the henchman of Chiraquian power, the RG are doing everything they can to stumble the Prime Minister of cohabitation Lionel Jospin by multiplying the stink balls against him. But they are not getting the better of Jacques Chirac's other "best enemy", Nicolas Sarkozy. As soon as they set up Place Beauvau, the sarkozysts will instead put the RG at their service. A task made easier by their great success at the time: the arrest of Yvan Colonna. This genuine police success facilitates the pursuit of bad habits acquired by the service: wild eavesdropping, spying on opponents and even power allies, exploitation of private life: Ségolène Royal or Rachida Dati, for example, will pay the price. Burrs that will ultimately be fatal to RG. But even today dismantled, they remain a legend and a symbol, that of the dark side of power.
Gallery
Data sheet
A documentary series by Olivier Toscer
Co-directed with David Vercaemer
Produced by Jean-Luc Millan and Jean-Louis Pérez
A Grand Angle Productions / INA co-production
With France Télévisions participation and the Ile-de-France Region support
France Télévisions Director of Documentaries : Catherine Alvaresse
History and Culture Department : Emmanuel Migeot, Louis Castro